With Teton views, our scenic float trips pass through Wyoming's finest bald eagle nesting habitat. Deer or moose occasionally appear on the shore for a drink, and you're likely to see white pelicans or other expert fish-hunters like osprey or great blue herons. Beavers and some otters frequent this area as well. On rare occasions we have seen bears. Time on the river is approximately 2 hours. This trip is a relaxing float. The guide will row the raft with oars while guests sit back and watch the scenery roll by. Cameras and binoculars are encouraged. Minimum age is 3. Round trip approximately 4 hours.
Age: 3 + | Duration: 3H - 3.5H | Roundtrip
2 hours on the water - Transportation Included
About
Scenic Float Trips
Our 13-Mile Scenic Float Trip is the best value in a scenic float trip in Jackson Hole. The bald eagle is king on this stretch of the river, among the finest habitats for our nation's symbol in the lower 48 states. Osprey and Pelicans compete for the native cutthroat trout as well, and moose, deer and elk occasionally appear to take a drink or escape the summer heat. Children as young as 3 are welcome. You'll enjoy the warm summer afternoon in the beautiful surroundings of the Snake River and its cooling waters.
Book a trip
View Trip Info
8:30 AM | 10:00 AM | 2:00 PM | 3:30 PM
7:30 AM | 9:00 AM | 10:45 AM | 2:30 PM | 4:15 PM
8:30 AM | 10:00 AM | 2:00 PM | 3:30 PM
Trips:
This calm, flat water float launches in Wilson and ends 13-miles south at South Park Landing Boat Ramp.
Age: 3+ |
Duration: 3H | Roundtrip
2023 Rates
$ 92 / Adults
$ 75 / Youth
Ages 3-12
$ 82 / Senior
Ages 65
$ 895 / Private Raft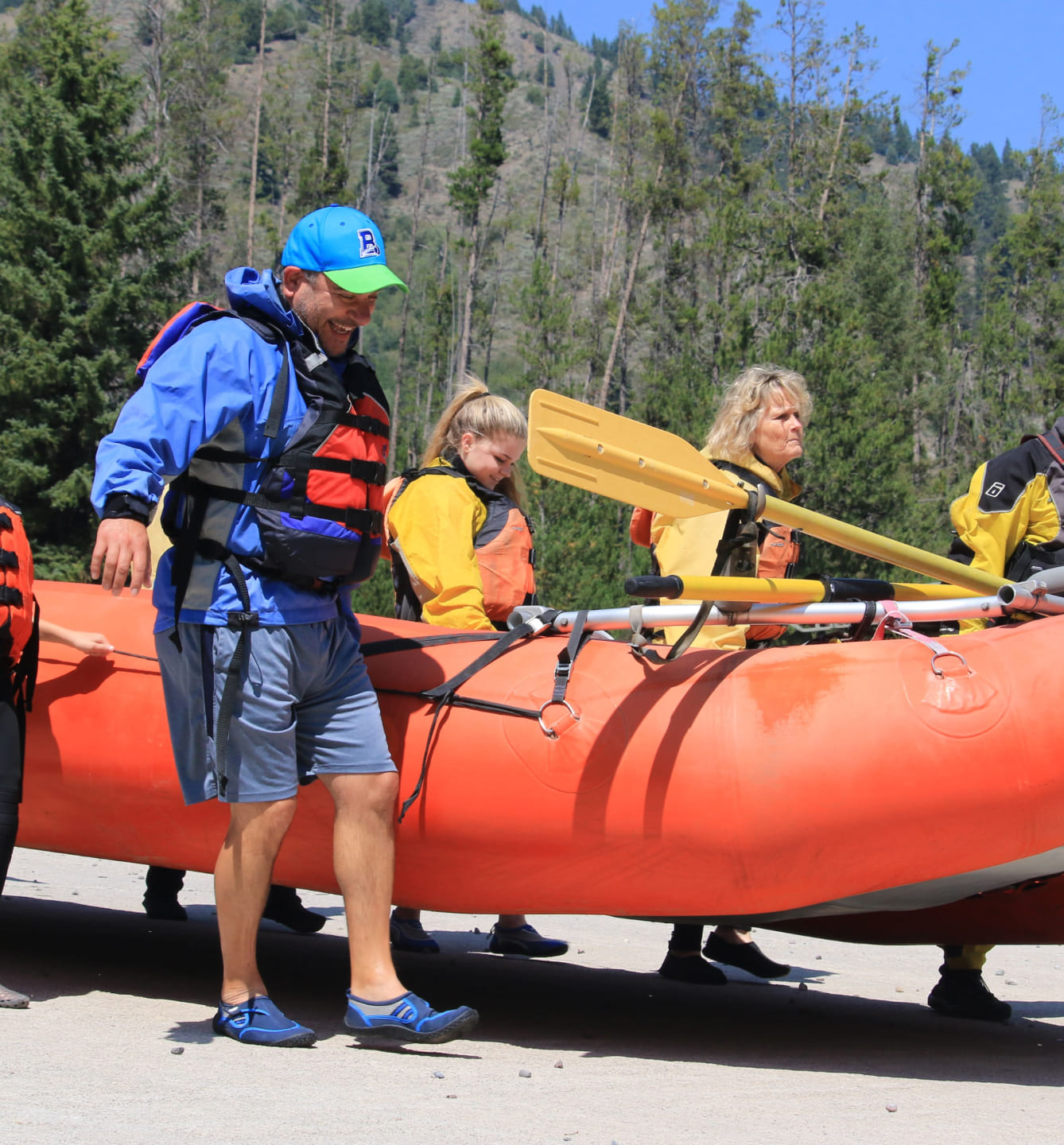 Planning
Your Trip
Proper planning is crucial for a successful raft trip. Make sure you are properly dressed and arrive at least ½ hour before the departure time of your trip.
Lewis & Clark has been running raft trips on the Snake River since 1971.
About
Since we're a small company, we feel we can stress more personalized service. Our guides are seasoned outdoor professionals who typically have experience running rivers across America. They have the skills to provide you with professional, entertaining and educational outings on the Snake River.